Cultural Attractions
---



Riverside Museum : Published 05/04/07
Commercial District
Present site Gareth Hoskinsand PRSA shown right.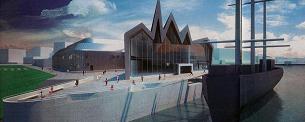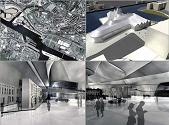 Opinion
The much lauded Zaha Hadid's first foray into Glasgow does not impress, the glass frontage does take best advantage of a riverfront setting despite a lumpen entrance way and is the only point of view where the abstract roof profile takes effect. Although this doesn't mask what is a simple warehouse albeit highly specced and with GCC cost cutting it likely won't. Shaving a few million for hard pressed council tax payers is certainly laudible but in a scheme with an already over inflated budget you have to question whether starting again might represent better value as happened with the Tradeston Bridge.


Kelvingrove : Published 11/07/06
Official site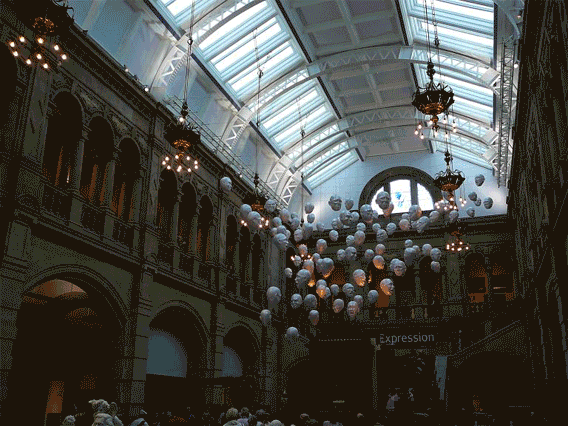 Doomsday : Published 02/05/07

Glasgow 2037, city of the dead. The abandoned city lies before, a vast sprawling ghost town. Most of the city is made out of burned-out shells, stretching for miles and miles. There are signs of looting crowds looking for food and water, birds nest in the grand hallways of St. Andrews Hospital, all of the buildings have succumbed to nature's onslaught. From fungus to ivy, to grass and weeds, nature has reclaimed its authority over this urban wasteland.

Chaos reigns as the British government is forced to rebuild Hadrians wall, entombing Glasgow and its people within a barren northern hinterland. No, mercifully this isn't an SNP nightmare but consequence of the no less cataclysmic "Reaper Virus" the primary plot mechanic synonymous with Doomsday, a big budget Sci Fi/Horror film part filmed on location in Haghill. Bit of fun but a reminder that continued ascendency is never guaranteed.




Imuya : Published 30/12/07
Commonwealth Games Village at the heart of the Clyde Gateway regeneration area. The structure will house a tropical habitat of rainforest and plant life populated by indigenous mammals and exotic birds. To achieve this feat the latest environmental control technology is utilised to fully customise light, temperature, humidity and shade providing capability to turn day into night. Conference suites will enjoy panoramic aspect across the jungle and visitors will be able to explore the environment along a series of paths and elevated walkways.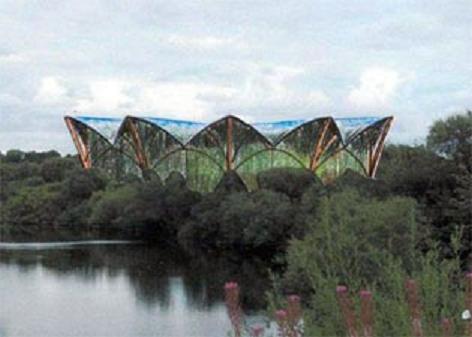 Royal Scottish Academy of Music and Drama
Scottish Ballet HQ